The buttons on the Javi sweater have the potential to give the finished piece a special touch. I'd like to tell you that I took great care in selecting the buttons for the sample--and it's sort of true. I picked out some buttons I loved on Etsy. And waited patiently for them to arrive in the mail. And waited. And waited.
It turns out, they'd arrived while I was on vacation, and the post office SUPPOSEDLY attempted to deliver them. They left no note or anything, and apparently only bothered trying to deliver my package once before shipping it back to the sender.
So I was forced to cannibalize the buttons from another sweater that JJ had outgrown. Fortunately, I like these buttons quite well.
I opted for decorative wood buttons, but this is a place you could really have some fun. Try fabric buttons, buttons in fun shapes, or colorful buttons that work with your color scheme.
A red color scheme could be accented with
strawberry buttons
: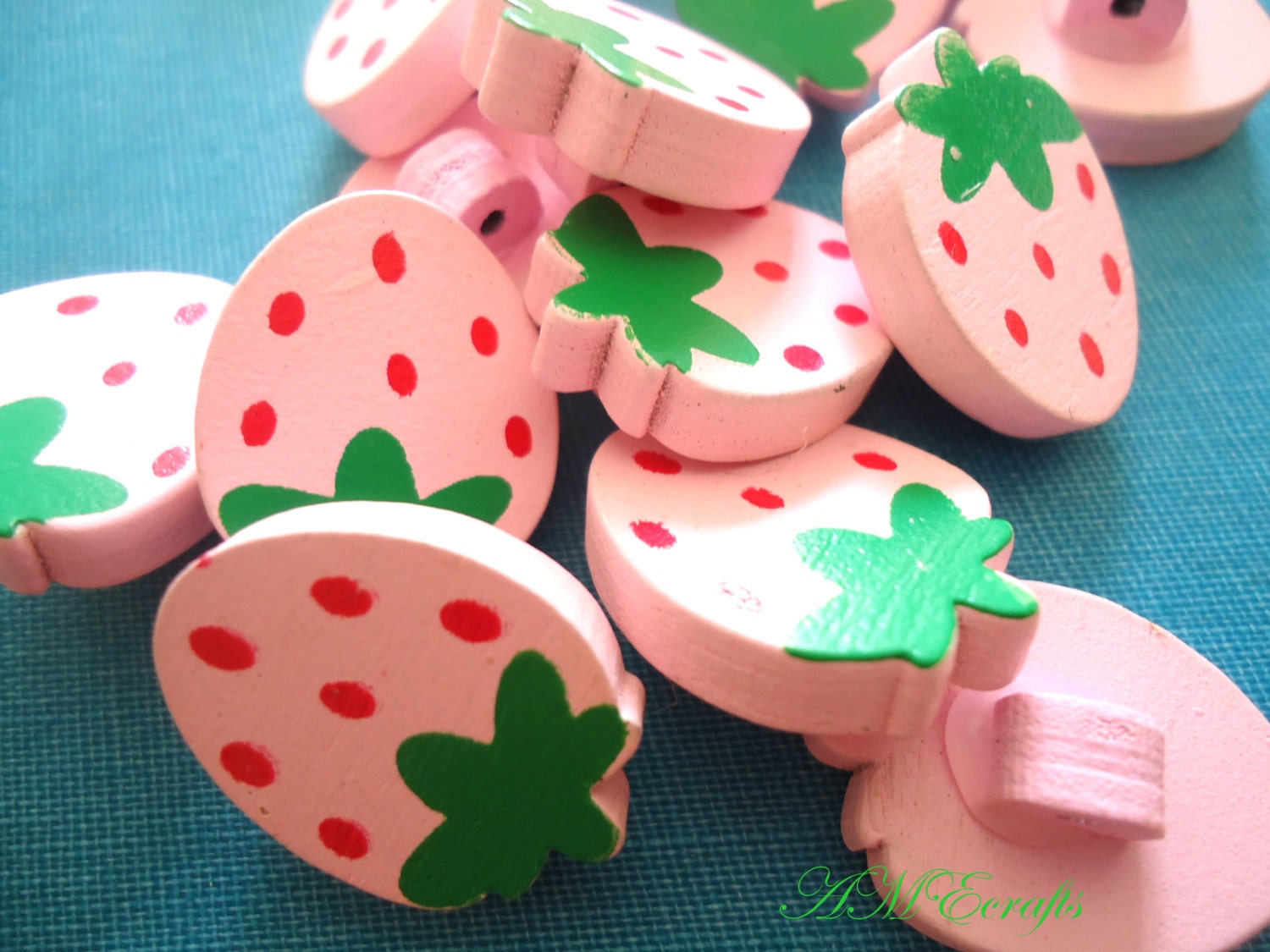 Photo courtesy of AMECOScrafts
These
green frogs
would've been adorable on the sample.
Photo courtesy of AMECOScrafts
Or celebrate winter with these more understated (if somewhat impractical?)
snowflake buttons
: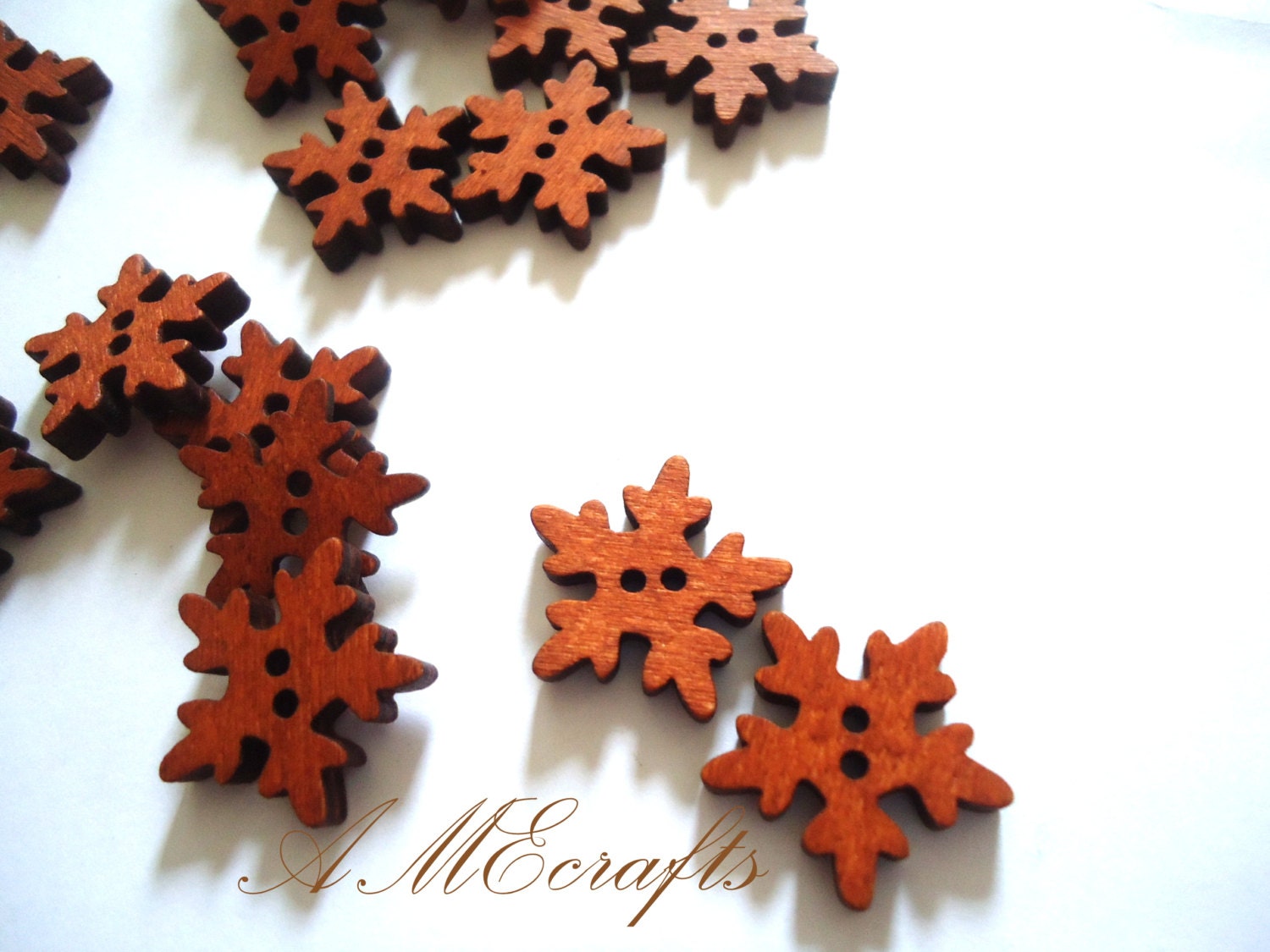 Photo courtesy of AMECOScrafts
The
giveaway
wouldn't be complete without the buttons to finish your sweater, so in addition to the yarn and pattern, the winner will receive these decorative wooden buttons: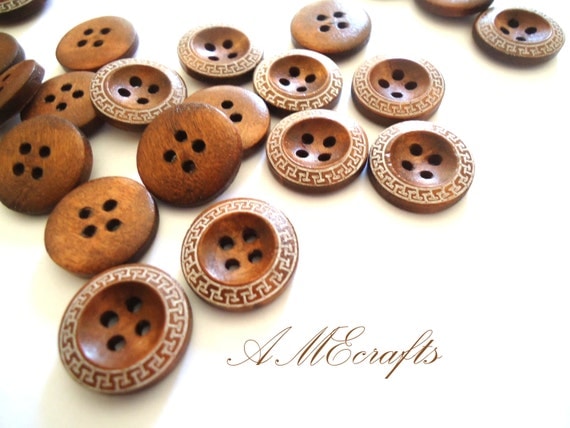 Photo courtesy of AMECOScrafts
Don't forget to comment on the
giveaway post
to be entered to win. You have until Monday, September 30!